Geotech Drilling Company in Ventura, CA
At Tri-Valley Drilling Services, we have the tenured expertise required to provide geotechnical and construction-related drilling to customers throughout Ventura, Camarillo, and Ventura County, CA. Call us for downhole logging, soil sampling, caisson drilling and much more. We're determined to meet the needs of your job site in a safe, efficient, thorough manner — better than any other geotech drilling companies in the area. Contact us today to schedule a drilling rig.
Your Choice of Geotech Drilling Companies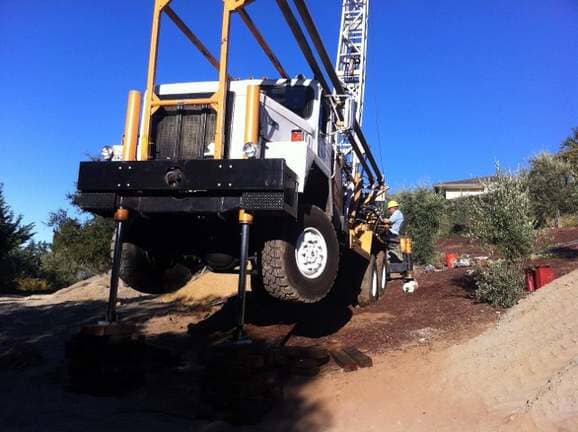 As a leader in geotechnical drilling in California, Tri-Valley Drilling Services is prepared to assist developers and geotechnical engineers with all of their drilling demands. From specialty services such as downhole logging, to general boring for soil samples and perc testing, count on us to perform precision drilling that meets the demands of your jobsite. With decades of experience, we're equipped with the expertise you need.
We utilize bucket auger drilling to ensure the integrity of every borehole, as well as to provide clean soil samples that are representative of the site. For logging, our equipment includes everything needed for shaft exploration—rigs, harnesses, lifeline systems and monitors—guaranteeing the highest level of safety while you're down-hole.
Our abilities as a geotech drilling company in California also expand to construction sites, where we're able to drill caissons, seepage pits, de-watering wells and foundations for signs and shade structures. We take pride in drilling quickly and precisely, leveraging our decades of experience to ensure your boreholes are drilled and cased with integrity. Whether you're working on a single family residential development that requires perc testing or a large-scale commercial development that demands a de-watering well, count on us to deliver. We invite you to consult with us on the nature of your drilling needs and let us deliver the highest standard of results.
We're experts in drilling, specializing in downhole logging. It's a service we've been offering for more than 50 years!
Safety is our number one concern and we always approach drilling projects in accordance with CALOSHA Safety Orders.
Our team has experience working with developers and geotechnical companies on projects of all types, including commercial developments and landfill investigations.
We offer our services to clients throughout the entire State of California and will gladly travel to your jobsite for consultations.
Our geotech drilling company is thoroughly vetted and accredited. We maintain the following certifications:

Certified Small Business (#672005)
Contractor's License (#672115)
DIR Registration (#1000010963)

T1 Annual Excavation Permit (#2017 911111)
Investigative Drilling Services
Contact US
If you require geotech drilling services, reach out to the best: Tri-Valley Drilling Service, Inc. We're happy to consult with you about your project and schedule a rig around your needs.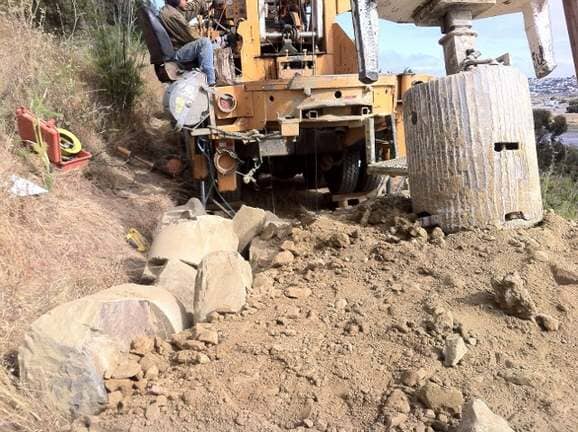 We are proud to serve as the best among geotech drilling companies for the following areas:
Ventura CA
Oxnard CA
Camarillo CA
Santa Barbara CA
Thousand Oaks CA
And all of California.