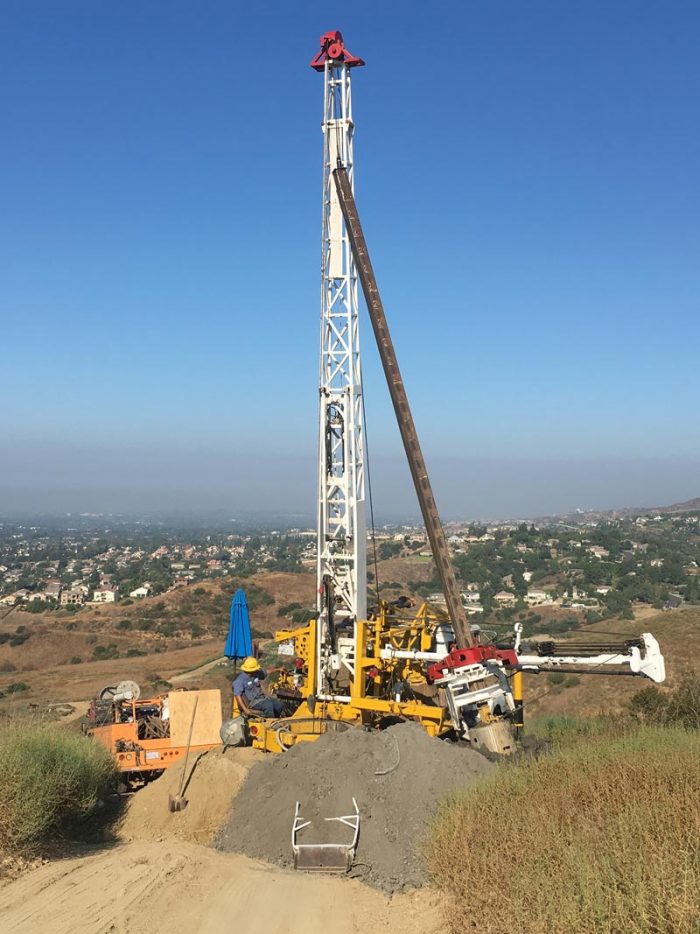 As an experienced provider of geotechnical drilling services in Ventura, Camarillo, and Ventura County, CA, Tri-Valley Drilling Service, Inc. is equipped with the drilling rigs and expert teams needed to assist you in your geotechnical investigations. We offer expertise in downhole logging, as well as boring for soil samples and perc testing.
Downhole Logging (Exploratory Shafts)
Our premier specialty as a geotechnical drilling company in California is downhole logging. We have unparalleled experience when it comes to drilling large borehole exploratory shafts, and can supply geological investigators with all of the necessary materials and services to investigate downhole anomalies. From landslide investigations to shear observation within a borehole, we help you get the information you need.
For all downhole logging projects that we assist with, our geotechnical drilling contractors meet and exceed CALOSHA standards for safety. Your safety is our primary concern. We know you need to feel safe in order to function at your highest level when logging the hole, and we do all we can among geotechnical drilling companies to ensure that you are.
Soil and Geotechnical Investigation
Our mission is to help geotechnical engineers get a clear and proper understanding of the soil they're working with. We do this by drilling to precise depths and diameters, enabling you to access critical soil samples and other pertinent observations.
Soil Test Holes
When determining the composition and properties of soil, it's paramount to get a cored sample that's representative of the site. We assist geotechnical drilling companies in soil sample drilling, providing ideal test holes for sample extraction.
Percolation Test Holes
If you're trying to determine the viability of septic leach fields or other wastewater systems, perc tests are essential. Our geotechnical drilling company can drill perc test holes to help you determine the viability of the soil, so you can determine if leach lines are an adequate solution. If they're not, look to our geotechnical drilling contractors for seepage pit drilling.
Whether you're seeking to investigate erosion via downhole logging or you need viable samples for soil testing on your site, choose Tri-Valley Drilling Service, Inc. for bucket auger and geotechnical drilling services. Contact us today at 805-643-3144.